For the September 2014 issue of Muscle & Fitness, I wrote my second cover story on Dwayne "The Rock" Johnson in a span of 12 months.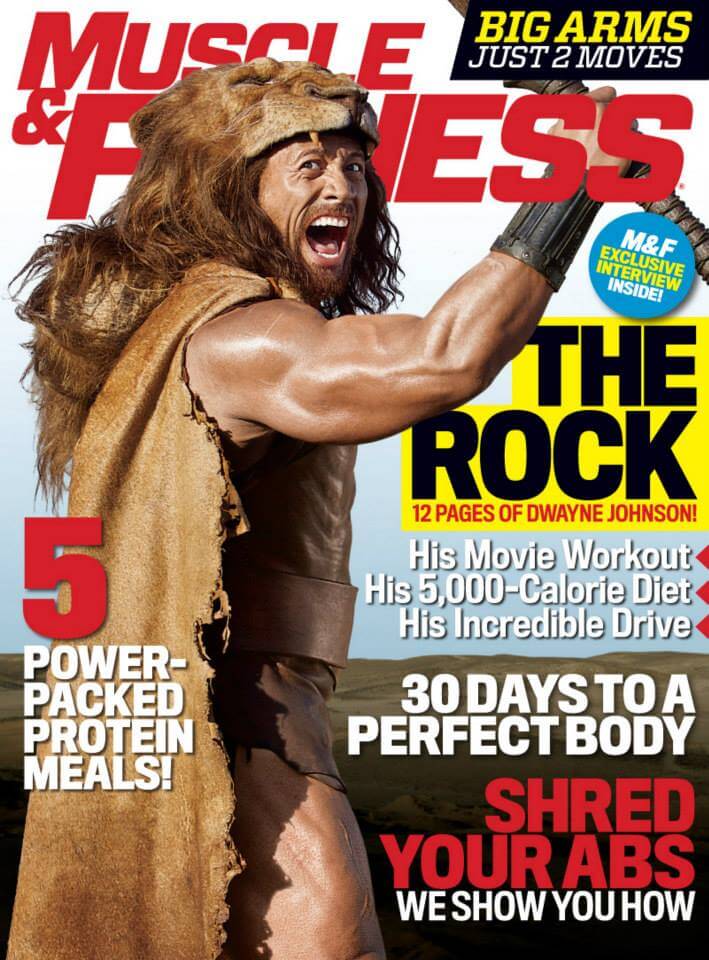 Unlike the editorial I wrote the first time around, this dove deep on his family being evicted from their apartment when he was 14, having only seven bucks in his pocket after washing out of the CFL, the evolution of his career, and ultimately, the making of Hercules. I personally loved the behind-the-scenes look at pro wrestling. Regarding his long-time feud with John Cena, the Rock had this to say:
"What happens in wrestling is that anybody who is in a feud—everybody knows what everybody is going to say. In this case, we approached it differently. I'd say, 'John, here's what I'm going to say tonight: Go fuck yourself.' He'd say, 'Well, here's gonna be my response: Fuck you, too.' All that edge and attitude and bite—we nearly came to blows backstage and one night in the ring.
"It might have failed miserably, but in this case it worked out very well. And through that, in a crazy, weird, completely unexplained way, we became great buds."
One of the benefits of being late with this—it's been just a TAD busy at the mag—the full story plus the extended interview are up on the M&F site now: